Advantages of a personal loan in Switzerland: Everything you need to know.
If you are looking for a personal loan or need additional funds in the short term, you have to take many factors into account. One of the most important decisions that you need to make is what kind of a personal loan you would like to take out. There are many different kinds of loans, each of which has its advantages and disadvantages.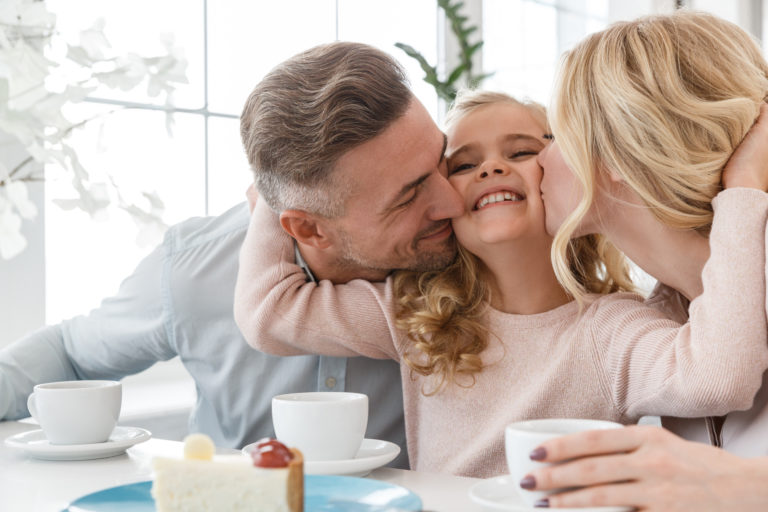 What are the advantages of a personal loan in Switzerland?
A personal loan is an excellent option for many people because it comes with a set of advantages. One of the greatest of these is that it can be used for almost anything. You can use a personal loan for debt consolidation and/or the consolidation of the loan amount with the bank, repayment of unexpected costs or simply for financing a car loan. Another advantage is that these loans often have a lower interest rate than other kinds of loans. This can save you money in the long run. In addition, they are usually easier to take out than other kinds of loans because your salary alone usually serves as security.
Finally, they are an excellent way of building your credit history. Through the regular repayment of your loan or loan amount, you can improve your creditworthiness and get future loans more easily. If you are thinking of taking out a personal loan, you need to carefully measure its advantages and disadvantages in order to make sure that it is the right choice for you. They can be an excellent way of getting money you need without having to borrow it from your family or friends.
How do personal loans work?
When you take out a personal loan, you borrow money from the lender and/or the bank to cover certain costs. They can be used for anything, from do-it-yourself projects to the repayment of credit card debt or a debt from a bank loan, car purchase or the repayment of a car loan.
One of the greatest advantages of a personal loan is that it enables you to consolidate your debt into a single monthly payment. This can facilitate your finance management and even help you to save on interest. They can be used for other purposes as well, such as funding a new car or paying unexpected costs.
If you are thinking of taking out a personal loan, it is important to get information about how they work and about the conditions before submitting an application. They usually have fixed interest rates, i.e. interest and repayment deadlines of up to 120 instalments. This means that your monthly instalment will remain the same throughout the length of the loan, which makes it easier to plan your expenses. The maximum loan amount depends on your income and expenditure. If you live with a partner, it makes sense to take him/her into account when calculating income. This usually has a positive effect on the interest rate because living costs can be shared with your partner.
Who meets the conditions for an online loan application and why is an online application faster?
To sign the contract, you must be at least 18 and no older than 69.
You have Swiss citizenship or a residence permit B or C.
Your place of residence is in Switzerland.
You are employed without trial work.
You do not have open debt repayment or proof of the loss or seizure of property.
The advantage of an online application is that it is much faster than a hard-copy application. You will typically get a reply in a very short time instead of waiting for days until the bank processes your application. It is also an excellent way of getting the best interest rate. Since you do not need to use the bank, you can compare the interest rates of several lenders and choose the one offering you the best conditions.
The best way to get an appealing interest rate for a personal loan is to have a credit intermediary compare the interest rates of several lenders. This is easy to do with the aid of the loan comparison platform. Miro Kredit is a reliable platform offering you the opportunity to compare the interest rates of several lenders (e.g. Cembra Money Bank AG). In this way, you can find the best conditions for your personal loan and you will not risk getting negative entries in ZEK (the Central Office for Credit Information).
When to apply for a personal loan?
Personal loans can be a good way of funding larger purchases or debt consolidation with the bank. However, before you file the loan application, you need to be informed about the process and the necessary requirements.
When you are ready to file the loan application, most lenders will ask for minimum documentation as follows:
Completed application submission form
Proof of earnings (e.g. regular earnings from employment that has not ceased)
Copy of your ID and/or your residence permit
Desired length of the loan
Over-indebtedness can only be avoided by a thorough check-up. Brief note: The note "borrowing is forbidden if it leads to over-indebtedness" must be given to the bank, otherwise the applicant is not serious.
Loans are available from different lenders, including banks or crediting institutions. The process of submitting the application is usually simple and can be made online or in person.
If you are thinking of taking out a personal loan, Miro Kredit is a good place to start. We offer a wide range of lenders with competitive interest rates and conditions of repayment. The easiest way is to submit the loan application online and you will receive the bank's loan offer in a very short time, i.e. the loan decision where you will find all the important information such as the annual interest rate or annual interest, interest costs, loan instalments, loan amount and length.
What are interest rates and fees for personal loans?
A loan inquiry is generally always free of charge and unbinding. However, this does not refer to all lenders and/or platforms. For example, many platforms for group financing charge a fee in addition to interest costs. This is not always transparent in advance and that is why selecting a reliable platform and/or lender is all the more important.
Interest rates and/or interest on personal loans differ substantially from one lender to another. This also depends on the situation. A professional platform and/or credit intermediary analyses your situation in detail and negotiates good conditions with those banks offering the best chance to get a loan. This is particularly important in relation to reducing the risk of being declined. Moreover, comparison and loan processing by Miro Kredit is always free of charge.
How to repay a personal loan?
The personal loan amount is usually repaid in monthly instalments throughout the loan period. The repayment conditions vary depending on the lender, but most personal loans are repaid in a period from one to ten years. Some lenders offer early repayment without penalties, while others can charge an early repayment fee.
It is important to make loan payments on time in order to avoid paying fees for arrears and undermining your creditworthiness. If you have trouble following your loan instalments, you need to address your lender as soon as possible in order to discuss your options.
What happens if you become unemployed, ill or have an accident through no fault of yours?
In case of unemployment or other unexpected events, some lenders will offer extended or postponed repayment. With most lenders, you can take out insurance for your personal loan, which will protect you from the consequences of work incapacity. It is important to note: In the event of unemployment, insurance usually only covers instalments if unemployment has not been caused through your fault. Special requirements apply in the event of an illness or accident. Further important information can be found in the corresponding General Insurance Conditions.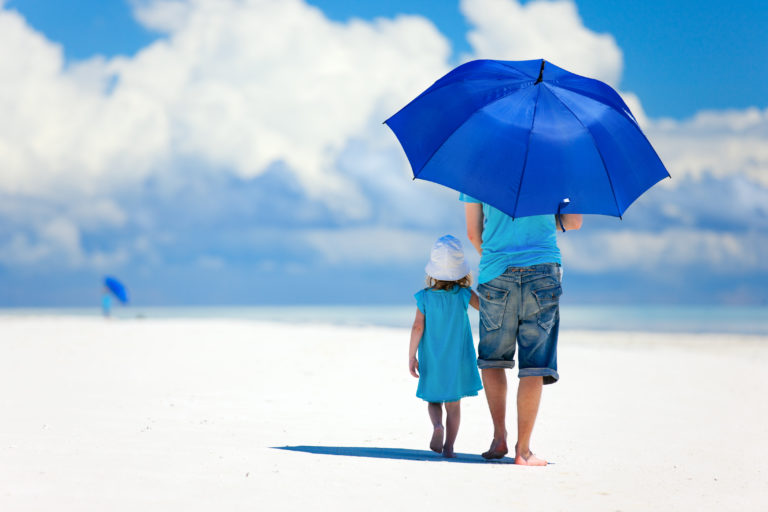 What other important points should I know about a personal loan?
In Switzerland, there is a notice period of 14 days for loan cancellation. This means that a loan contract may be cancelled within two weeks without stating the reason. The cancellation period begins as of the date of signing the contract, but not before you receive the contractual documentation. The loan and handover of the loan amount will also be made after the expiry of the legal notice period.
The Swiss Consumer Credit Law ("KKG") has created the best possible security for borrowers. This has been done with intent, since aggressive advertising campaigns and current or express loans are not permitted in order to avoid hasty and reckless borrowing that might subsequently get people in trouble.
Therefore, when applying for a loan online, the applicant should observe several principles:
If an individual sends more than one loan application, it can cause more harm. Every loan inquiry is recorded in the Central Office for Credit Information ("ZEK"). It is recommendable to address a professional credit intermediary in order to reduce this risk.
A respectable bank or lender will never make a positive decision about a loan regarding your personal loan application in the event of open forced debt collection or proof of loss.
The lower the risk to the bank, the lower the interest rate and interest costs. However, loan terms are always determined by the lender.
If you would like to take out a loan, you need not state the reason. It is private and usually not absolutely indispensable.
Every bank and/or lender must check your budget for the loan. If they do not, it may violate the law "UWG" (it is forbidden to grant loans if it will lead to over-indebtedness).
How much can a personal loan in Switzerland amount to?
The maximum personal loan amount in Switzerland varies depending on the lender. However, most personal loans are limited to CHF 100,000 which is related to the borrower's budget. Some lenders offer a higher maximum amount while others have a lower one. As a rule, personal loans can be as low as CHF 1,000. There are rarely loans below this amount.
Personal loans are one of the ways of getting necessary funds when your budget is limited. The laws regulating personal loans in Switzerland are strict and primarily serve to protect borrowers. That is why you need to choose a reliable platform such as Miro Kredit before submitting a loan application online or offline. This article will help you learn about all details and regulations regarding personal loans.
Private loan calculation example:
Loan amount: CHF 10,000 without insurance. Repayment period: 12 months
Interest (including costs) amounts between CHF 240.50 and CHF 574.25. Effective interest rate 4.5% – 10.95%. Possible loan repayment period from 12 to 120 months
Processing fees: CHF 0.-. Granting a loan is prohibited if it leads to over-indebtedness (§ 3 Unfair Competition Law – UWG)