Processing fees: CHF 0 ; effective interest rate 4.5% - 10.95%. Miro Kredit offers credit terms from 12-120 months. Lending is prohibited if it leads to over-indebtedness. See here a representative example.
Credit Calculator Switzerland
People's financial needs are very diverse, especially nowadays. Therefore, access to flexible credit solutions is also becoming increasingly important. With an online loan application, you not only have the opportunity to obtain your loan as quickly as possible, but you can also benefit from a loan calculator. This shows you the loan term, the maximum loan amount and the corresponding conditions in order to obtain your optimal desired loan.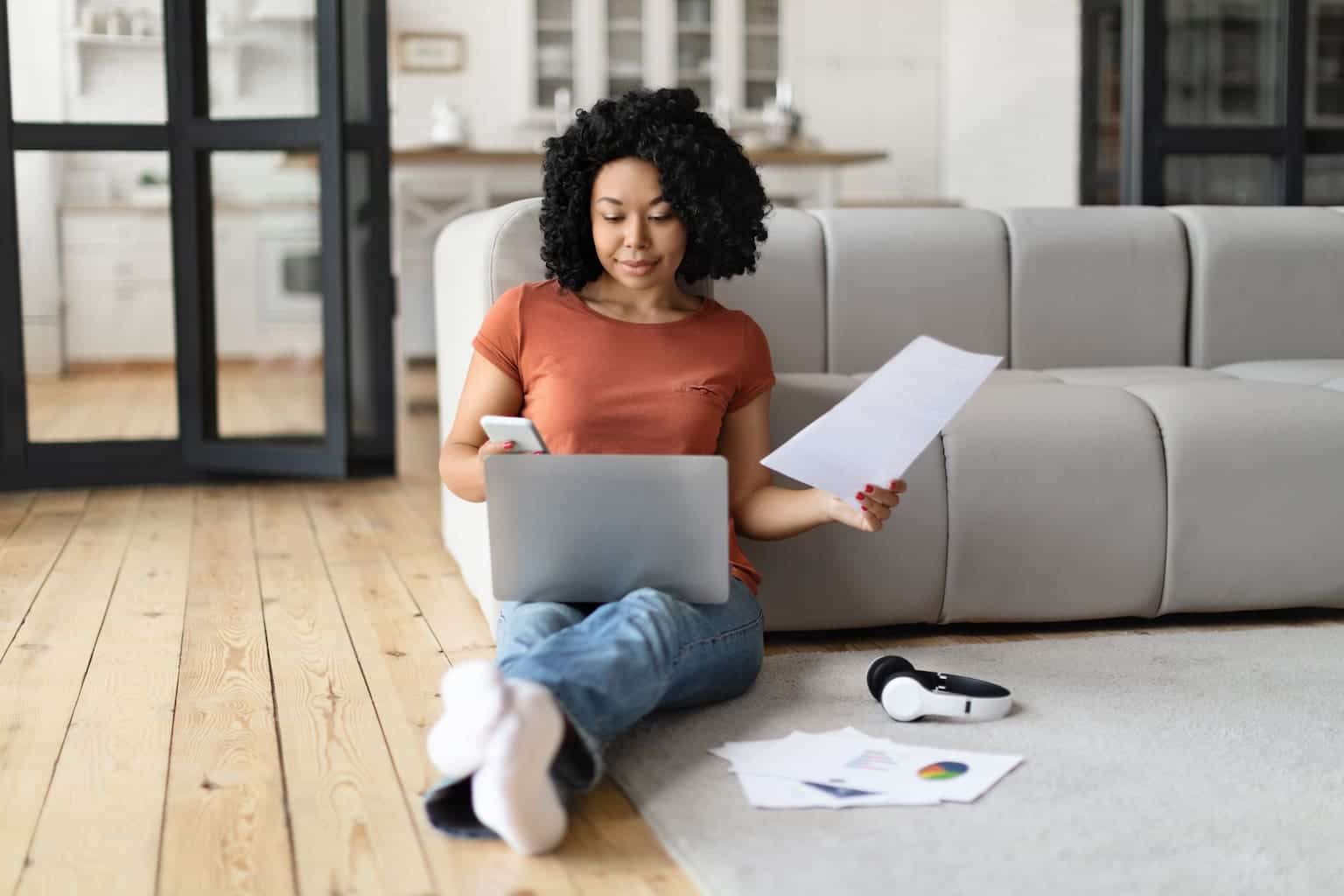 Online loan application - free of charge and without obligations
Lending has never been as uncomplicated as it is now. So you can get your tailor-made loan with an online loan application. The advantages of a loan application online via loan calculator are obvious: you You fill in all the necessary details from the comfort of your own home without having to fill in annoying paper forms. In addition, the online loan calculator is free of charge and without obligation, so you don't have to worry about hidden fees or even taking out a loan without agreeing to it.
The use of the loan calculator only serves to calculate a possible personal loan and its conditions. This gives you the opportunity to compare different offers from the bank and find the right option for you.
Your personal loan in just 4 simple steps
Request your desired loan via online loan application: In the first step, you can enter the desired loan amount and the term of your personal loan. In addition, you can choose whether or not you want to take out payment protection in the event of unemployment or incapacity for work. When you enter your desired loan, you will already receive information about the monthly instalment including interest that will be due. If you agree with the loan amount, the loan instalments and the term, you can proceed to the next step.
Provide personal information: As part of your loan application, the loan provider requires personal information. This includes general information about yourself and your current financial situation. You can upload relevant documents such as proof of income in PDF format. As a foreigner, you also need a corresponding residence permit for Switzerland.
Send the loan application: Now all you have to do is send your loan application together with all the necessary documents. This step marks the beginning of the processing of your online application.
Review and sign the loan agreement: Once your loan agreement has been approved, you will receive it for review, verification and signature. Read the loan agreement carefully to make sure that all the conditions as well as the amount of loan granted meet your expectations. Finally, you can sign the loan agreement on the spot at the bank.
How to use the loan calculator effectively?
No matter whether you need a renovation loan or a personal loan for other purposes, with the online loan calculator you have the possibility to see immediately how high the corresponding monthly instalment will be. In this way, you can calculate whether this monthly burden is suitable for you in order to avoid over-indebtedness.
The special thing about the loan calculator is that you can adjust the calculation of the loan again and again if necessary until the loan costs correspond to your desired loan and financial possibilities - and all without obligation. Only when you agree with the loan amount, the term and the interest costs or the conditions for repayment do you have to fill in your personal details and can send off the application.
Requirements and conditions for loans in Switzerland
If you decide to take out a personal loan in Switzerland, you must meet certain requirements and conditions:
Age of majority: The minimum age for applying for a loan in Switzerland is 18. Thus, you must already have reached your 18th birthday at the time of the loan application in order to receive your desired loan amount. Otherwise, a loan cannot be granted for your own protection.
Proof of income: In addition to being of age, a regular income is required to obtain a loan. Credit institutions and banks check whether your personal financial situation is stable to ensure that you are able to service the monthly instalments.
Creditworthiness: A central aspect for the granting of a loan is also your creditworthiness. Your creditworthiness reflects your reliability to repay the loan according to the agreed conditions.
Swiss citizenship: As a rule, you need Swiss citizenship to obtain a loan. As a citizen, you often have an easier time obtaining a Swiss personal loan.
Residence status: If you do not have Swiss citizenship, your residence status is an important factor in obtaining a loan. As a borrower, you must usually have a valid B, C or G residence permit to qualify for a loan. In addition, you must have been in Switzerland for at least 6 months to qualify for a loan as a foreigner.
Important documents for your loan application
In order to apply for a loan, you need to meet the necessary requirements as well as the relevant documents.
FAQ
Can I take out a loan in Switzerland as a foreigner?

Yes, in principle it is possible for a foreigner to obtain a loan from a Swiss bank. However, this is subject to certain conditions. For example, you need a regular income, sufficient creditworthiness and a residence permit B, C or G. In addition, you must have lived in Switzerland for at least 6 months in order to obtain a loan from a Swiss credit institution.

How high are the interest rates on loans in Switzerland?

Currently, interest rates for loans in Switzerland range between 4.5 and 10.95 percent. However, these can vary from bank to bank and also change at any time. The most favourable interest rate is currently 4.5 percent.

What do you need for a loan in Switzerland?

Of course, you need the corresponding prerequisites and documents for a loan application. A regular income and a good credit rating must therefore be proven by means of corresponding documents. In addition, you have to be of age to apply for a loan.
Conclusion
The loan calculator is an extremely useful tool if you want to make a non-binding online loan request and adjust the exact amount of your loan and the corresponding conditions to your budget. With the loan calculator, you can enter your desired loan amount and the term and immediately receive information about the amount of the monthly instalments. The corresponding annual interest rate is also disclosed to you directly.
You can experiment with different loan terms until the monthly instalment meets your requirements and only then submit an online loan application. This offers you high flexibility and security when it comes to concluding your tailor-made loan agreement.
Private loan calculation example:
Loan amount: CHF 10,000 without insurance. Repayment period: 12 months
Interest (including costs) amounts between CHF 240.50 and CHF 574.25. Effective interest rate 4.5% – 10.95%. Possible loan repayment period from 12 to 120 months
Processing fees: CHF 0.-. Granting a loan is prohibited if it leads to over-indebtedness (§ 3 Unfair Competition Law – UWG)