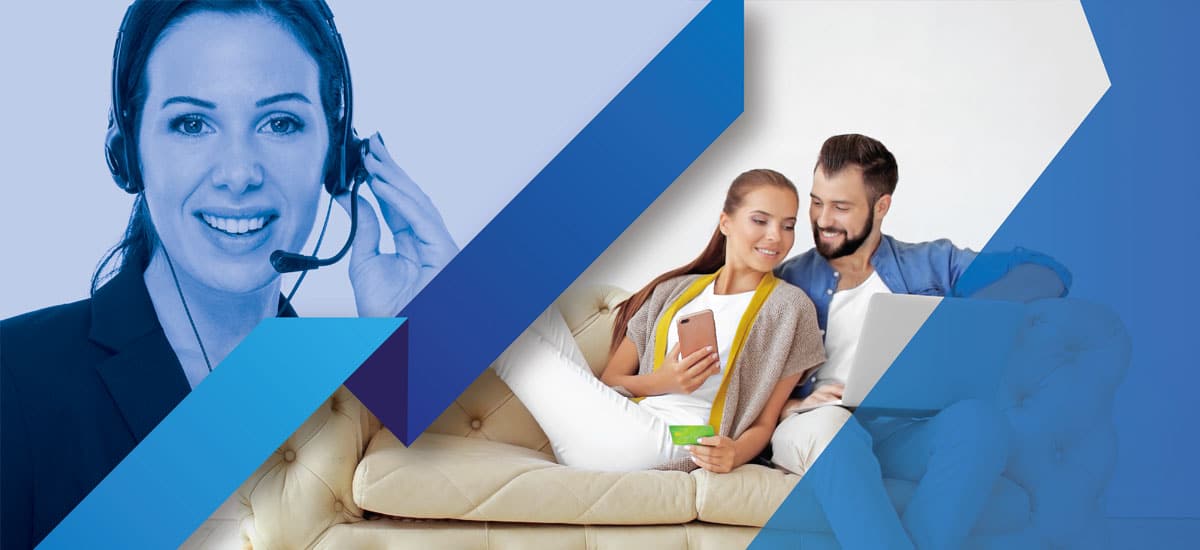 Loans for couples
If you are taking out a loan together with your partner, there is greater certainty that you will be able to repay by instalments on a monthly basis, you will have a better credit rating and you will be provided with more favourable conditions. There are good reasons for submitting a loan application together with your partner. In the text below, we will explain the advantages of taking out a loan together and what you should pay attention to.
A better credit rating for greater creditworthiness
Banks require a minimum level of credit security in order to approve a loan. An applicant's creditworthiness is what matters most to a bank. In this way, we obtain information about the creditworthiness of a customer and his/her ability to repay the loan on a regular basis in accordance with the agreed terms. If the applicant's credit rating is not very good, in most cases it is recommended to submit the application together with a partner if, of course, the partner has a better credit rating. In this way, you are collecting points and will have better creditworthiness. An applicant who is not approved due to a negative credit rating may still increase the chances of being granted a loan if he/she submits an application together with his/her partner. The same applies for both private and online loans. When taking out a loan in Switzerland, this option is always available when submitting an application, and there is an option of choosing the number of customers who want to take out a loan. In this way, the information about both applicants is examined whether you apply directly in a branch office or online.
Private loans for couples: decisive advantages
Taking out a loan as a couple offers several important advantages in comparison to the loan amount and terms. This is why you should think carefully about taking out a loan together, regardless of the fact that sometimes only one partner is sufficient for the loan to be approved. This refers to partners' incomes, as well as the credit rating. Banks approve larger amounts if both partners submit an application. The calculation is simple: deductions are deducted from incomes. If an application is submitted by both partners, a larger monthly amount will be deducted for credit instalment payment.
Wider choice, lower interest
If you have a better credit rating, the bank will be more confident that you will repay for the loan regularly, and that brings about the following advantages: lower risk also brings lower interest. In this way, couples have a larger amount available that they can use for repaying by instalments on a monthly basis because they have two sources of income from both partners. Banks particularly take this into consideration and award the customers with lower interest rates. In addition, several offers from different banks are offered and, thus, you can choose the most favourable one. Having years of experience, Miro Kredit AG will help you choose the best of all the offers.
Private contracts and the maximum loan amount
This is an opportunity for spouses to take out one private loan and receive two contracts. Before that, it is necessary to compare the offers in order to determine which option is the most favourable for the one taking out the loan. For online loans, you can compare them immediately online. If a joint application is submitted for one of the spouses for the amount of, for example, CHF 70,000, by submitting two separate applications for each spouse for CHF 40,000, CHF 80,000 could be approved. Of course, the question that arises is what is the maximum loan amount? In this regard, the following rule may be used: the monthly expenses are deducted from the income and then multiplied by 36. So, for example, someone who earns CHF 6,000 per month, and has expenses of CHF 3,500, will have CHF 2,500 left available, which, when multiplied by 36, amounts to CHF 90,000. That is the maximum loan amount that can be granted.
However, these are only rough guidelines that may serve as a starting point for a loan application. Comparisons such as the ones offered by Miro Kredit AG provide more precise information about the desired loan. Different repayment periods can be tested for the same loan amount in order to obtain an instalment that can be harmonized with the monthly budget available, without leading to considerable financial expenses.
Simple online application
If you submit a loan application online, you will have easy access because you can perform the necessary formalities from the convenience of your personal computer. In addition, this method is also less expensive than applying at a bank. By using a loan calculator, you can easily get important information that can be calculated quickly in a few minutes. It is sufficient to enter the desired loan amount and the repayment period in order to receive a monthly instalment. Miro Kredit AG provides a free loan calculator. Whether a private loan or an online loan is in question, you will find an appropriate loan quickly – one that suits your demands.