Increase loan: Save money by taking a new loan in Switzerland – best tips for great loan offers!
Reading time 5 minutes
Do you want to save money with your next loan? If you do, you're lucky! In this post, we will show you a few tips that will help you to get the best offer with your next loan, with low interest rates and attractive instalments. It often makes sense to take a new online loan to repay an old loan. This way, you can save interest in the long run, and therefore money!
Read on for more details.
Increase loan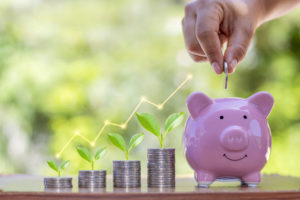 When taking a loan, you should plan for the unexpected, because life can throw a spanner in the works. If your financial and family situation changes and you need more money than expected during the repayment period of the existing loan, there is an option that can help you: Loan increase with an unchanged or even better interest rate! This process works the same as applying for a new loan: you fill the online loan application again, but this time you submit up-to-date documents as well. It is important for you to submit a copy of the loan agreement for the existing loan in order for us to be able to check whether you can get a better interest rate for the respective loans.
What lender is ideal for you for the loan increase?
To increase your loan as a borrower, you can use another lender or another bank than the one that previously granted you the loan. However, a loan increase always means the extension of an existing loan – that's why it makes sense to have the first talk with the ones who know your loan history. If the interest rate is not as low as you wish, you can look for other offers depending on your creditworthiness. Comparing loans via a loan comparison platform (for example, Miro Kredit) can help you to find offers with attractive interest rates quickly and simply.
What is the maximum possible loan amount that can be increased?
As with the initially granted loan, the maximum amount for a private loan usually depends on your creditworthiness. However, banks and lenders are often more flexible towards existing clients, because they have already had a positive experience with them in the past. That's why it's not uncommon for them to grant a loan increase up to CHF 50,000. The repayment periods don't play a significant role in the loan application.
How often can loans be increased?
In general, you can apply for a loan increase at any time, i.e. throughout the entire repayment period. Depending on the bank, there can be a waiting period between two loan increases – but this is not always the case. If you have increased your loan once, you can usually do that again at the earliest a few months later. That's why it's recommended to plan well. Better take more money once than too little. You can repay the unnecessary loan amount early. Usually, you don't pay a fee for this. However, you must have in mind that each lender has its own terms and conditions when granting loans, which is why it's useful for the borrowers to always inform themselves.
Advantages of swapping a loan swap with an online loan.
If you have thought about taking a new online loan to repay an old loan, you're not alone. A lot of people do that because this way they can save money in the long run! When you take a new loan, you often get a lower annual interest rate than for your old loan. That enables you to save money every month, but also during the entire repayment period. When you take a new loan to repay an old loan, you can also get a longer repayment period. This way, you can lower your monthly instalments, so that you can repay your loan more easily. Of course, you should always have a talk with your loan officer before making any decision on increasing a loan. They can also help you with complex questions to determine what option is the best one for you.
In most cases, a loan swap pays off credit card costs. Credit cards are often associated with high effective annual interest rates, annual fees and other costs that can accumulate quickly. When you have a credit card debt on your credit card, which you are struggling to repay, taking a private loan enables you to refinance the credit card debt without a fee and at a much lower interest rate. In addition, credit cards usually have a lower credit line than private loans. Our loan officers can help you find out whether taking a private loan is the right choice for you to repay your credit card debts. The counselling is free of charge.
Advantages of increased private loan over increased mortgage in Switzerland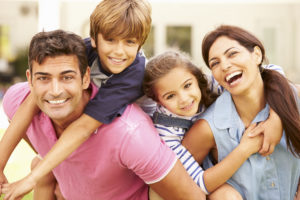 An increased online loan has several advantages over an increased mortgage. For example, when taking a private loan, you can use the full loan amount for other purposes if necessary. On the other hand, an increased mortgage is only possible up to 80% of the real estate market value, and the mortgage amount is usually earmarked. In addition, the total costs of a private loan are lower than with a mortgage, which a lot of people don't know. For example, when increasing a mortgage, notary fees can occur because the promissory note must be changed. A private loan increase is usually finished more quickly and more simply than a mortgage increase. Finally, with a private loan increase you don't pay any early repayment fee.
Advantages of a loan over a mortgage at a glance: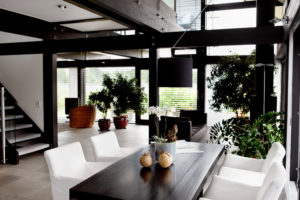 Great terms and conditions (especially low annual interest rate)
Interest costs are deductible from the taxable income
Loan decision and processing quick and simple
You can use the loan however you want
No appraisal costs for your real estate
No costs associated with increased value of the promissory note
Very long repayment periods with low loan instalments at great terms and conditions
Higher loan amount than with ordinary private loans
No additional fees
How does private loan increase with Miro Kredit work?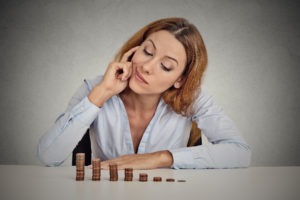 The simplest way to submit an online application or loan application is via the Miro Kredit web page. In the loan process, you can provide various information, whether and from whom you have one or more ongoing loans. In the request you can also enter the desired loan amount. It's helpful to specify the reason for taking the loan (e.g. car). If you have any questions, our team will be happy to help you with the loan application submission.
You need the following documentation for the loan increase:
Identity document, both sides (Swiss ID card or foreigners ID card)
Salary slips for the previous three months
Copy of the agreement (for the ongoing loan)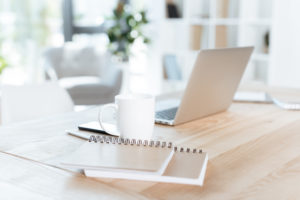 As soon as we get your documentation, we will check it and provide you with an offer, i.e. send you the best loan agreement by post, non-binding and without a fee. As soon as we get the signed agreement, we will pay the money to your account after the statutory waiting period of 14 days! What makes our loans great: there are no loan processing fees.
What repayment period makes sense when increasing a loan?
The longer the repayment period, the lower the monthly instalment. You can always repay the loan, i.e. the loan amount, early, whereby you have the right to waive interest. It is possible to repay the loan in instalments in the period of 12 to 120 months. If you want to increase your loan, we usually recommend our clients choose a longer repayment period with the new loan application than with the existing loan. This way, you lower the monthly instalment and make it simpler for yourself to repay the loan. That makes sense because you can repay the loan at all times and, doing so, close an ongoing loan or agreement. The interest costs for the remaining repayment period will be waived.
What are the interest rates for loan increase?
The Miro Kredit team always strives to accurately analyse your needs and provide you with the best financing terms and conditions. We collaborate with various partners and lenders, and that's why we can offer good interest rates to our clients. The best interest rate is currently 4.5%. However, it always depends on the creditworthiness and the information you have provided. If you live with your partner, it makes sense to include him/her in the application. This way, you increase your chances of getting a better interest rate.
If you have any questions on loan increase or you don't know, for example, how to apply for a loan, please contact us. Uniform counselling is very important to us. We will help you make the best decision for your individual situation! One of our advantages is that we're a credit broker and that we collaborate with various partners. We know the terms and conditions of various providers well and can offer you very good interest rates for your loan increase. If you have any questions, don't hesitate to contact us! We're always there for you.
Loans are a necessary part of most people's lives, and the Miro Kredit team will help you with all of your financial needs. Regardless of whether you need additional money or want to repay ongoing loans more quickly, our experienced experts will be happy to support you in every step. If that seems to you too much for an individual, have in mind that we collaborate with partners throughout Switzerland in order to provide you with the best offer. Contact us today and pave your way to financial freedom! Getting and repaying a loan has never been so easy.
Private loan calculation example:
Loan amount: CHF 10,000 without insurance. Repayment period: 12 months
Interest (including costs) amounts between CHF 240.50 and CHF 574.25. Effective interest rate 4.5% – 10.95%. Possible loan repayment period from 12 to 120 months
Processing fees: CHF 0.-. Granting a loan is prohibited if it leads to over-indebtedness (§ 3 Unfair Competition Law – UWG)